Impact: making better things happen
Improving the lives of physically disabled people in and around Edinburgh is what counts most when we look back over the last 100 years of Ecas.
We've come a long way since then, and done great things. So have our service users and volunteers.
Over the last ten years
Befriending
130 successful
befriending matches
12,000+ hours keeping people company through befriending
Trained 102 volunteer befrienders
Supported 99 befriendees
Ecas Grant Fund
Awarded more than £283,000 to 524 people
Activities
We've offered even more opportunities by adding reading and creative writing, music for fun, tai chi groups and more swimming sessions.
Activity service user responses from our survey in 2016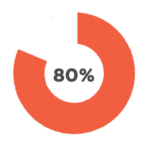 Nearly 80% of participants said that they felt more confident and that they had learned new skills through Ecas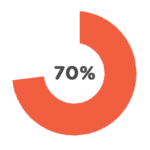 Over 70% of participants said that they felt better in themselves as a result of taking part in Ecas activities.  These had 'added structure' to their lives
What people say
I have been a befriender for about two years. I visit an elderly lady and love the stories and chats we have over tea and biscuits. It's a two-way exchange benefiting me as befriender and her as befriendee. I would recommend Ecas to anyone thinking of volunteering. It is so rewarding.


Moira
The art group has given me the opportunity to fulfil a dream.


Christine
Ecas has given me confidence, and the belief that I can achieve what I set out to do.


Bill
I didn't have a lot of confidence about going into the sporting world or teaching but Ecas invited me to come along [to the swimming group] and it was really good for me.


Neil, swimming group leader