Chair Yoga with Ecas
Tuesdays 1.15-3pm
Every Tuesday Ecas' Chair Yoga Group meet in-person at Pentland Community Centre, Oxgangs Brae, Edinburgh. This friendly and relaxed group is for people with a physical disability. Absolute beginners are very welcome.
Chair Yoga or Seated Yoga is a modified gentle version of regular yoga. It is an effective and accessible practice to help improve your health, strength, co-ordination and confidence by,
gentle stretching
breathing effectively
relaxing your mind and body
Using your chair for seated poses or balancing poses, you can enjoy the many benefits of yoga including:
increased flexibility
improved strength
improved self-awareness
reduced stress
improved pain management skills
better sleep
This yoga group is led by experienced Group Leaders Sheila Donnelly and Kerry Cooper. There are currently places available and we would love to welcome you to the group.
All of our activities cost £2.30 per 2 hour session, new members are able to try an activity for two weeks for free. For those eligible, our grants can help pay activity fees and transport costs.
Contact us for more information or to register.
Timetable
Yoga
Tuesday | 1:15 - 3:00pm
Pentland Community Centre, Oxgangs Brae, Edinburgh
Group Leaders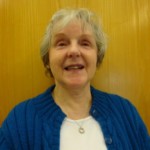 What Our Clients Say
We look forward to the class and the support we get from one another.


Hilda
The practising of relaxations and meditations helps to provide a sense of peace when there may be many things in our lives that are out of our control.


Verity