Ecas' activity groups include, art, craft, reading and creative writing, tai chi, yoga, computing and music! Our activities are open to physically disabled adults in Edinburgh and Lothian, and offer the opportunity to learn new skills and meet others. All of our activities take place in venues around Edinburgh, and most offer the opportunity to join in digitally via zoom in addition to attending in person.
Our sessions offer you the chance to improve your health and wellbeing, as well as providing opportunities to meet others through:
Gentle exercise such as yoga and tai chi
Creative expression with art, craft, creative writing and music
Developing digital know-how with computing
Ecas provides all materials and all our staff are trained, know their subject, and have an enhanced disclosure certificate. We welcome everyone from complete beginners to advanced, and everyone in between.
Activities cost £2.30 per 2-hour session, and information on the locations, dates and timings of each activity can be found on our Timetable Of Activities. All our activities are available to be trialled for 2 weeks free of charge, and transport grants are available.
Impact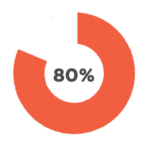 Nearly 80% of clients said that they felt more confident and that they had learned new skills through Ecas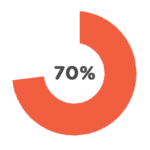 Over 70% of clients said that they felt better in themselves as a result of taking part in Ecas activities.  These had 'added structure' to their lives
Watch activities in action