Please note that the Ecas board has made the difficult decision to immediately suspend our activities and services until further notice. Read more here.
The chance to get out, improve your health and wellbeing, and meet others through:
Gentle exercise such as yoga, tai chi and swimming
Music, reading and creative writing and art groups
Computing
Our activities are specially for anyone over the age of 18 with a physical disability. We welcome everyone from complete beginners to advanced, and everyone in between.
We supply all materials. All Ecas staff are trained, know their subject and have an enhanced disclosure certificate.
We run all activities in fully accessible places in Edinburgh and Lothian.
Activities cost £1.15 an hour. We can help with transport costs to and from your activity. Find out if you are eligible for this and apply.
Impact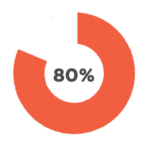 Nearly 80% of clients said that they felt more confident and that they had learned new skills through Ecas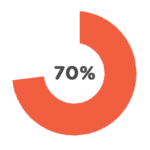 Over 70% of clients said that they felt better in themselves as a result of taking part in Ecas activities.  These had 'added structure' to their lives
Timetable of activities
Computing 1
9:30 - 12:30pm
Norton Park, 57 Albion Road, Edinburgh EH7 5QY, UK
Computing 2
1:00 - 3:00pm
Norton Park, 57 Albion Road, Edinburgh EH7 5QY, UK
Swimming 1
5:30 - 8:30pm
Astley Ainslie Hospital, 133 Grange Loan, Edinburgh, UK
Yoga
12:45 - 2:45pm
Longstone Centre, 62 Longstone Street, Edinburgh
Seated Tai Chi, Meditation & Relaxation
1:15 - 3:15pm
Norton Park, 57 Albion Road, Edinburgh EH7 5QY, UK
Art 1
9:30 - 11:30am
Oxgangs Neighbourhood Centre, 71 Firrhill Drive, Edinburgh EH13 9EU
Art 2
12:00 - 2:00pm
Oxgangs Neighbourhood Centre, 71 Firrhill Drive, Edinburgh EH13 9EU
Craft 1
10:30 - 12:30pm
Norton Park, 57 Albion Road, Edinburgh, UK
Reading and Creative Writing
1:00 - 3:00pm
Norton Park, 57 Albion Road, Edinburgh EH7 5QY, UK
Craft 2
10:30 - 12:30pm
Norton Park, 57 Albion Road, Edinburgh, UK
Art 3
1:15 - 3:15pm
Norton Park, 57 Albion Road, Edinburgh, UK
Music for Fun
2:00 - 3:30pm
The Out of the Blue Drill Hall, 36 Dalmeny Street, Edinburgh, UK
Swimming 2
5:30 - 8:30pm
Astley Ainslie Hospital, 133 Grange Loan, Edinburgh, UK
Watch activities in action