Craft Groups at Ecas
Thursdays and Fridays 10.30am-12.30pm
Every Thursday and Friday, Ecas' Craft Groups meet in-person. This friendly and relaxed group for people with a physical disability welcomes beginners.
This is your opportunity to explore your creative side in the company of others and to learn crafts such as:
Jewellery making
Clay modelling
Glass/silk painting
Knitting and crochet
Mexican weaving
Felt making
Decoupage
Pottery
And more
With gentle guidance, our experienced Group Leaders Sue and Trish help you explore and express your artistic side. You'll find this relaxing and fun, and be amazed at the results.
All of our activities cost £2.30 per 2 hour session, new members are able to try an activity for two weeks for free. For those eligible, our grants can help pay activity fees and transport costs.
Contact us for more information or to register.
Timetable
Craft 1
Thursday | 10:30 - 12:30pm
57 Norton Park, Albion Road, Edinburgh, UK & Online Via Zoom
Craft 2
Friday | 10:30 - 12:30pm
57 Norton Park, Albion Road, Edinburgh, UK & Online Via Zoom
Group Leaders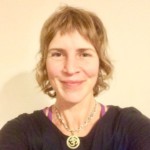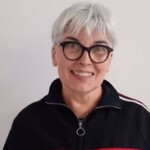 What Our Clients Say
The Friday group is a very important part of the week. I meet friends, have fun and can be creative.


Lesley
We have a very supportive tutor. She gives us a lot of scope to do painting, art and also pottery. Being part of the craft group is so rewarding.


Ruth