Activity group members display their talents and achievements
After a fantastic year of fun, funding grants, and befriending, the Ecas AGM Showcase last week provided an opportunity to highlight the work of Ecas and our activity group members. Following a visit to the Art and Craft Exhibition and Sale, a room full of participants, volunteers, donors, and partner organisations helped us celebrate, led by board chair Caroline Loudon and Chief Executive and Befriending Manager Ally Irvine.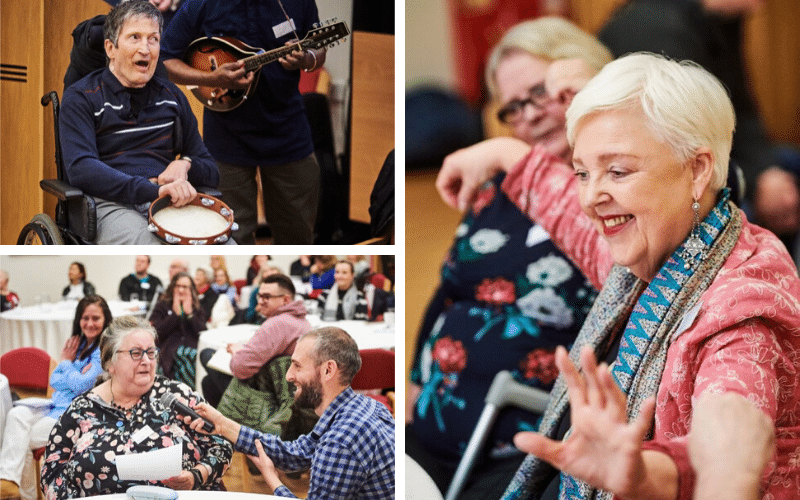 Our Music for Fun group kicked things off with a hilarious version of Johnny Cash's "Ring of Fire" called "Wheels of Fire". A few members of our Reading and Creative Writing group performed readings of their own original short works, while the Seated Tai Chi, Meditation and Relaxation performed a Tai Chi demonstration to soothing music.
Dr Alastair McIntosh, chair of the Ecas Grant Fund, provided an overview of the Grants Fund programme, volunteer Ryan Robertson gave a funny and heartfelt tribute to his experience as a befriender, and our Chief Executive and Befriending Manager Ally Irvine delivered a keynote speech on the past, present and future of Ecas.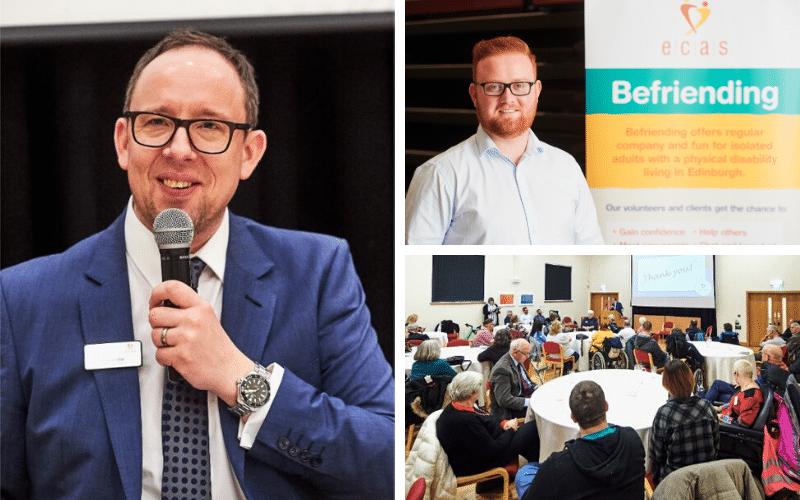 Ecas has supported people with a physical disability for more than 100 years, and the core values and ethos established in 1902 have been at the centre of our decision-making ever since. Today, that means promoting equality, choice and participation of physically disabled people through our activities, befriending service and grants fund – as well as a new service to support physically disabled young adults aged 18-30 to achieve their life goals.
Thank you to everyone who makes it possible for Ecas to offer friendly and practical help for people with a physical disability in Edinburgh and Lothian, and to those who helped us celebrate at our AGM Showcase.