John Mackay
Reading and Creative Writing Group Leader
Area: Reading and Creative Writing
hello@ecas.scot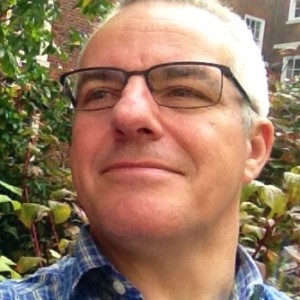 My working life began amid thick mud and driving rain in a field near Newcastle, and I went on to spend about four years – often in similarly challenging conditions – digging ponds, planting trees, and building drystone walls for a national conservation charity. This work also took me to Nottinghamshire, teaching practical skills to the long-term unemployed, before moving to London to become a journalist.
My first love, though, is Literature, and in 1998 I did an MPhil in Modern Poetry at Stirling University. There followed spells of teaching at Adult Education institutions, including Birkbeck, University of London, where I did a PhD in Contemporary American Elegy. Most recently, I taught Literature and Creative Writing for Open Age, a charity in West London.
I try to nurture my own creativity by spending time in writing groups and going to readings in Edinburgh and Glasgow. I love walking up steep hills and mountains, but my knees are not so happy about this. I can also talk for hours on end about football if anyone has the stamina to listen.
I joined Ecas in September 2018 as the Reading & Writing group leader.
What clients say about Reading and Creative Writing
I've always thought literary people were above me. But when we read and talk about them, you discover that they are really quite like us.


Eileen
My carer suggested I join the reading and writing group. I didn't hold out much hope… two years on and I am still there. Being part of the group has taught me how to write essays and poems. Its great fun hearing group members read out their written pieces. Outside Ecas, we meet socially and go out for coffees or to the cinema. I am glad to have become a member… I love it.


William
This group is a fantastic way to come together and talk about things: books, our lives, what's important to us.


David