Joanne King
Board of Directors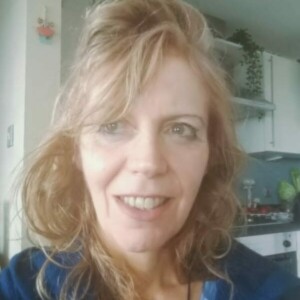 Jo currently works as a Personal Assistant for disabled people. The prime goal of her job is to facilitate independent living. Prior to this, she ran her own maths and English Business, which had the dual goal of improving children's academic skills but also cultivating independent learning, a valuable life skill. She highly values the idea of people being able to have independence in their lives in whichever way possible.
Jo graduated from York University with a degree in Theoretical Physics. After some time in research, she then moved on to work as a computer programmer.
Not long after moving to Edinburgh in 2018, Jo became a volunteer befriender with Ecas and joined the Board of Directors in 2022.  She believes Ecas is a well run, much needed charity, that "does what it says on the tin" by prioritising putting its philosophy into practice.
What clients say about Ecas
We feel confident now and realise we can do things we couldn't do before but we can do them now!


Barbara
Thank you Ecas for supporting us to go on a holiday. The cottage has been great: wheelchair accessible with amazing views around.


The Dukan family
(My befriender) brings the outside world in.


Margaret
The group is a fantastic way to come together and talk about things: books; our lives; what's important to us.


David
Ecas: a good place to be.


Linda