Catherine Dowell
Finance and personnel committee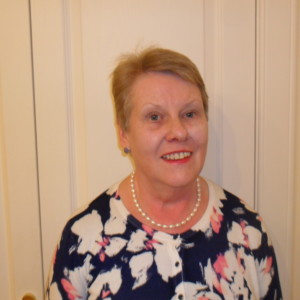 An advocate of all things disability engagement, Cathy joined the Ecas board in 2004 whilst working at Astley Ainslie Hospital.
A retired Occupational Therapist and mother to two sons, Cathy's career saw her train as an Occupational Therapist in Glasgow before completing her honours degree in Health Studies. Bringing with her a wide range of specialisms and industry knowledge, prior to her retirement Cathy worked as Head of Mobility Services at the SMART centre; a role that encompassed everything from the Scottish Driving Assessment Service to managing the wheelchair service.
In between all of this amazing work Cathy also enjoyed a wee stint of three years as a lecturer in Hong Kong where her skills and warm persona made her popular with students.  Having grown up in Oban she has a love for the Scottish Highlands and enjoys travelling, sewing and floristry, as well as a keen interest in the Gaelic language and its songs; in fact she can play a pretty fine tune on the clarsach.
What clients say about Ecas
We feel confident now and realise we can do things we couldn't do before but we can do them now!


Barbara
Thank you Ecas for supporting us to go on a holiday. The cottage has been great: wheelchair accessible with amazing views around.


The Dukan family
(My befriender) brings the outside world in.


Margaret
The group is a fantastic way to come together and talk about things: books; our lives; what's important to us.


David
Ecas: a good place to be.


Linda