Andrew Herberts
Board of Directors
Area: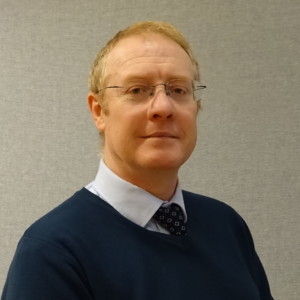 Andrew works as an investment manager and currently heads Thomas Miller Investment Ltd's private client investment business. He has been involved with Ecas since 2009.
Having graduated from the University of Newcastle Upon Tyne, Andrew spent six years with the British Army as an infantry officer. He then moved into the investment world where he has remained for the last twenty years, splitting his time between Scotland and London. This background enables him to provide some insight into the management of Ecas' investment portfolio while sitting on the Finance and personnel committee.
Among other things, Andrew also sits on the board of a Scottish military charity and is Chairman of the King's Own Scottish Borderers Regimental Museum in Berwick Upon Tweed.
What clients say about
I very much enjoy the company and all the Tai Chi movements – all very helpful. Socialising is very important at this time when many are isolated.


Marion
Thanks to the Ecas grant we were able to source and pay for VR (virtual reality) equipment for my son Keir to use daily at home. After first using the headset at the Sick Kids Friends Foundation it was amazing to see how it helped him to get exercise. By exercising while seated, the severe pain that his condition creates is greatly eased. It has been a fantastic resource and helped him so much. We are so thankful and every single day we are seeing the results.


The Wallace family
It was always a great afternoon chatting with Stuart. I find our friendship to be very rewarding. It was a pleasure to be in the company of his character and good humour. We both shareed similar interests and managed to get out to watch his favourite football team play.


Michael
I met up again with my Befriender today and had an interesting and enjoyable walk in warm sunshine. I so appreciate his time and kindness. Thank you for making it all possible.


Ruth
Thank you Ecas for supporting us to go on a holiday. The cottage has been great – wheelchair accessible with amazing views around.


The Dukan family
Eilidh loves her trike. Being out and about together with the rest of the family on theirs has made a huge difference and is fantastic exercise for her.


The Anderson family
I have been a befriender for about two years. I visit an elderly lady and love the stories and chats we have over tea and biscuits. It's a two-way exchange benefiting me as befriender and her as befriendee. I would recommend Ecas to anyone thinking of volunteering. It is so rewarding.


Moira
The art group has given me the opportunity to fulfil a dream.


Christine
Ecas has given me confidence, and the belief that I can achieve what I set out to do.


Bill
I didn't have a lot of confidence about going into the sporting world or teaching but Ecas invited me to come along [to the swimming group] and it was really good for me.


Neil, swimming group leader
I hadn't done any art since primary school and I'm now the proud owner of several nice pictures. A super group.


Christine
The class has given me the ability to use my hands to an extent that I was previously unable to do.


Jack
Ecas computer class is the best thing I have done in years. I did not think I would ever learn to use my tablet. The knowledgeable tutor is keeping me right. I am learning slowly, but surely …


Anne
It's great to get out of the house to learn more about computing – much better than watching TV at home!


John
The Friday group is a very important part of the week. I meet friends, have fun and can be creative.


Lesley
We have a very supportive tutor. She gives us a lot of scope to do painting, art and also pottery. Being part of the craft group is so rewarding.


Ruth
The group is a lot of fun and full of talent. I enjoy playing different instruments, rediscovering songs from a long time ago and also new ones.


Christine
I've always thought literary people were above me. But when we read and talk about them, you discover that they are really quite like us.


Eileen
My carer suggested I join the reading and writing group. I didn't hold out much hope… two years on and I am still there. Being part of the group has taught me how to write essays and poems. Its great fun hearing group members read out their written pieces. Outside Ecas, we meet socially and go out for coffees or to the cinema. I am glad to have become a member… I love it.


William
This group is a fantastic way to come together and talk about things: books, our lives, what's important to us.


David
After only five weeks, I am surprised. Tai chi is easy to do. The benefits are less tension. It works and fully meets my needs.


Irene
Tai chi helps relax me – the tension just melts away. It has helped me regain movement in my left arm.


Danny
The body is more supple and the mind is less busy.


Barbara
Having the opportunity to get in the water and stretch my legs has helped me be more comfortable not only when in the pool but in my day to day life. The swimming group has definitely had a positive impact on me.


Colin
The swimming group has really helped me with my confidence in the water and has also helped me to get out and be more sociable.


Esther
We look forward to the class and the support we get from one another.


Hilda
The practising of relaxations and meditations helps to provide a sense of peace when there may be many things in our lives that are out of our control.


Verity
We feel confident now and realise we can do things we couldn't do before but we can do them now!


Barbara
Thank you Ecas for supporting us to go on a holiday. The cottage has been great: wheelchair accessible with amazing views around.


The Dukan family
(My befriender) brings the outside world in.


Margaret
Having the opportunity to get in the water and stretch my legs has helped me be more comfortable not only when in the pool but in my day-to-day life.


Colin
The group is a fantastic way to come together and talk about things: books; our lives; what's important to us.


David
Ecas computer class is the best thing I have done in years. I did not think I would ever learn to use my tablet.


Anne
Ecas: a good place to be.


Linda