Ecas are very pleased to announce that we are one of the three Charity Of The Year Partners at the Edinburgh Playhouse for 2022 / 2023. Ecas was selected alongside Waverley Care and Maggie's by the staff-led Edinburgh Playhouse Charity Committee
We will be able to take part in charitable activities like bucket collections during upcoming performances at the Playhouse and are very excited to use the opportunity to further our mission to promote Equality, choice and integration for physically disabled people.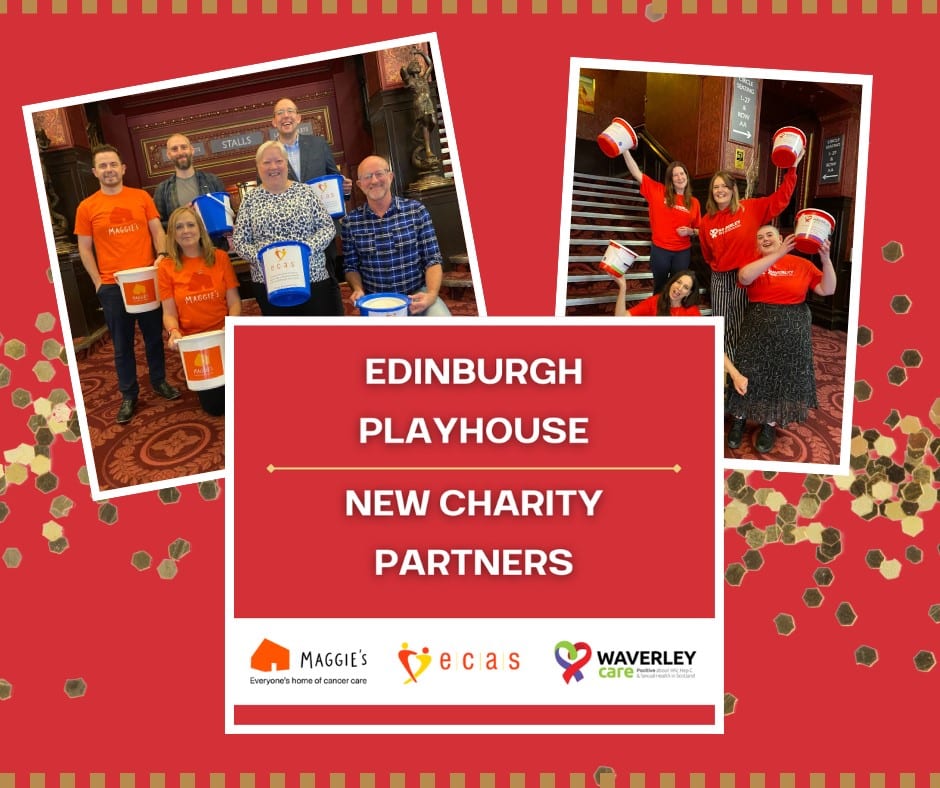 Edinburgh Playhouse Theatre Director, Colin Marr shared this about the playhouse charity of the year programme:
"These organisations are dear to our hearts here in the venue and we are honoured to help them reach their fundraising goals." "Now more than ever it's important to give back and connect to our community, and we couldn't be prouder to support our new charity partners".
Here at Ecas we are immensely grateful to Edinburgh Playhouse for the opportunity to join them as one of the venues Charity Of The Year Partners! Our Chief Executive Ally Irvine had the following to say about our new partnership:
"We are delighted to have been selected as one of Edinburgh Playhouse's charities of the year. Having the opportunity to work in partnership with such an iconic, local, live entertainment venue will help Ecas raise awareness and continue our work improving the lives of physically disabled people across Edinburgh and Lothian through our activities, befriending service and grants fund. We are excited about the year ahead!"