Blog
Welcome to the Ecas blog. Our digital home for industry news, organisational updates and inspiring stories that highlight what our staff, volunteers, partners and Board are up to.
Have a story you'd like to share with us? Email Grace and she'll let you know how to submit.
March 7, 2019
'Without the P-Pod, he would have to sit in his wheelchair until bedtime or go straight to bed after he got back from school, and lie on the floor on a mat over the weekend. Your funding has changed his life'.
Read More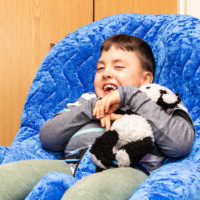 March 4, 2019
It's one thing volunteering in a swimming class for physically disabled adults but it's quite another being the group leader and that is exactly what happened when Neil Russell came along to the Ecas swimming group in 2011.
Read More