Alastair McIntosh
Finance and personnel committee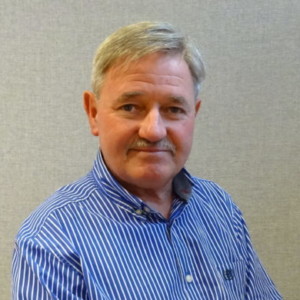 Alastair joined the board of Ecas in 2009. At that time he was Senior Partner in a medical practice in central Edinburgh. He retired in 2010, having been in practice for 32 years.
After a few years on the board he began to help in assessing grant applications and became Chair of the Grants committee in 2014.
During this time he became elected as Vice Chair of the Ecas board, with a change in responsibilities in 2016 when we become Acting Chair for a period of 18 month. Now the Chair of the Grant's committee and Vice Chair of the Board his experience in the medical field has helped ensure our board is continually applying medical thought to our decision making process.
Alastair is married with three children and, to date, a grandfather to seven fantastic grandchildren who keep him on his toes. In his free time he enjoys keeping active with interests are golf, tennis and travel.
What clients say about Ecas
We feel confident now and realise we can do things we couldn't do before but we can do them now!


Barbara
Thank you Ecas for supporting us to go on a holiday. The cottage has been great: wheelchair accessible with amazing views around.


The Dukan family
(My befriender) brings the outside world in.


Margaret
The group is a fantastic way to come together and talk about things: books; our lives; what's important to us.


David
Ecas: a good place to be.


Linda